Often I receive messages from new customers who ask, 'What is the difference between Samitomato Drawing Game Edition 1 and Edition 2?
It's a valid question, so I'll add this explainer blogpost in my Linktre.ee on Instagram and Facebook and hope will help you to choose what game to select!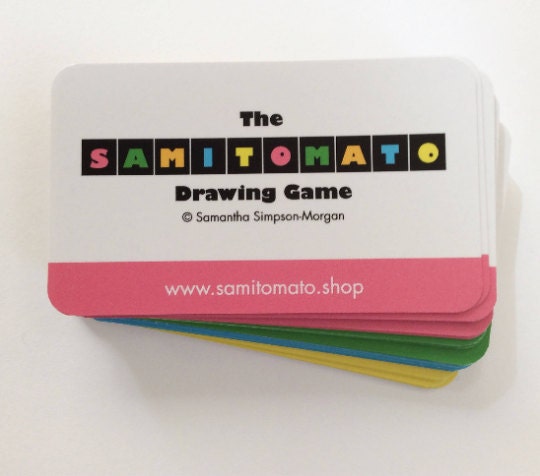 Samitomato Drawing Game Edition 1, simply known as 'Samitomato Drawing Game', is my foundation Samitomato Drawing Game, first created it in 2011 and then modified in 2013. I initially designed it as an easy way for me to figure out what to draw without the inner critic getting involved, but realised that I would have adored Samitomato Drawing Game as a kid and decided to develop it further for children!
Designed to help kids 4yrs + to draw with delight, each pack contains 810,000 hilarious fun phrases for your kids to roll a dice and draw! 
I recommend starting the Samitomato Drawing Game journey with Samitomato Edition 1, as it has enough drawing combinations (810,000 to be exact), to keep kids happily creatively occupied for months, if not years and contains all the basic colours. 
Samitomato drawing game is compact, non competitive, screen free and kids can play alone or in a group, it helps with clearing creative blocks and allowing kids to delight in the process of drawing, away from a screen!  You can puchase a single pack here. 
If you'd like to buy extra games as gifts, you can purchase a more economical double game pack here (make sure to select Edition 1 x 2), or  a 3 x game pack here (make sure to select Edition 1 x 3).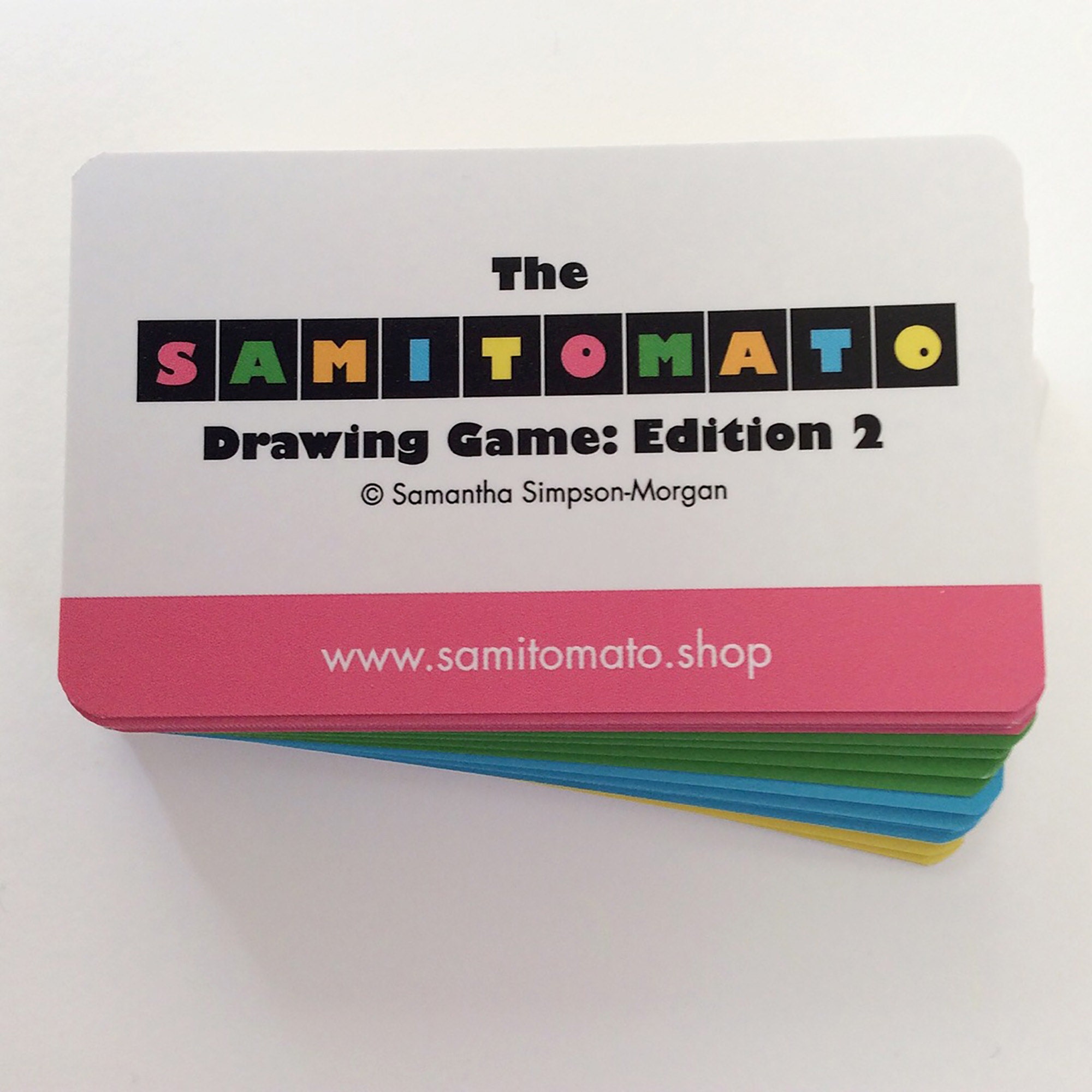 In 2017, I decided to create a new Samitomato Drawing Game Edition to add  new drawing game content, Samitomato Drawing Game Edition 2.
Samitomato Edition 2 is designed to add another full 40 card game pack to your original Samitomato game, although it does stand alone as a game if you wish.
I often recommend buying both Editions 1 & 2  together (particularly if you are a teacher and want to use Samitomato games in the classroom), as when played together as one giant pack they contain over 12 million hilarious fun drawing combinations! (How long would it take your kids to draw 12 million drawings?) 
To buy both drawing editions, purchase the Double Game pack here and choose Edition 1 +Edition 2, or choose the 3 x game pack here and pick which editions of game you wish!
I hope this helps you to choose the best Samitomato Drawing Game Edition for your kids! What's your favourite Samitomato Drawing Game? 
Cheers, Sam x